Recently we sat down with Greg Day, Environmental Services Manager to talk about disinfectant products on campus.
Here's an excerpt of what Greg had to say.
To streamline our process and ensure we have enough supply of disinfectant regardless of any disruptions to the supply chain, we are using a single product called "Vindicator+". Vindicator+ has been a trusted cleaner/disinfectant used on our campus for about 8 years. It's a hospital-grade disinfectant that has been certified by the EPA to be effective in killing COVID-19 and many other viruses. Recently we've mobilized our staff to create ways to distribute this cleaner in its diluted, ready-to-use form in classrooms and academic departments.
Our thought process has been, 'If we can make disinfecting wipes and sprays available virtually everywhere, for anyone--staff, students, and faculty--on campus, then we can share the power to reduce the spread of the virus on campus.' Making disinfectant available campus-wide will have a tremendous multiplier effect on combating this virus. Although we've increased our custodial staff by 50% with the addition of more than 50 student temps, we can't be everywhere at once. Making this cleaner available in key locations across campus gives everyone the power to fight viruses.
Although our custodial staff is very familiar with the product, for many faculty and staff this is a brand new product. Here are some frequently asked questions:
Q: How do I use the spray?
A: Think of it as a household cleaner. Spray it on towel, wipe the surface. The longer it remains wet on a surface, the more powerful its ability is to kill viruses. 10 minutes is an ideal "dwell" time.
Q: Do I need gloves when handling?
A: No. Not unless you typically have skin sensitivities to cleaning products. Here's a safety data sheet detailing the chemical content of the product and best practices for handling. Most people will find it convenient to just grab a wipe, wipes down their space and then sanitize their hands, but we are providing inexpensive, disposable gloves for anyone who prefers to use them.
Q: I've heard this is a concentrate, is it too strong to touch?
A: No. This is a diluted product. We do receive Vindicator+ as a concentrate, but it is automatically mixed with water by machines in our housekeeping closets. The concentrate is not ever used on campus.
Q: Are the wipes and spray two different mixtures?
A: No. They both contain the exact same product. It is diluted and ready to use.
Q: Where can I get a spray bottle?
A: See your departmental admin. Bottles have been distributed to all academic departments. Bottles are not to be kept in individual offices, they are to be shared by staff.
Q: How will I get a refill if I'm running low?
A: Custodians will be checking in on supplies daily. If you need more assistance, ask your custodian or call our office at 262-4048. Submitting an AiM work request will also work. There is no charge for refills.
Q: Is it safe for keyboards or electronics?
A: We don't recommend it for keyboards, because alcohol wipes are the best choice. This has more to do with viscosity than the chemical nature of the product. You should never spray any liquid directly onto any device with sensitive electronic components. Ditto for light switches. You could spray a towel and wipe these surfaces with a dampened towel.
Learn more about campus cleaning in fall 2020 here.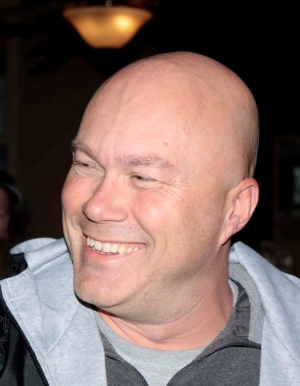 Tags: