Our Energy Manager, Jonathan Pierson (pictured here), composed the following update on campus energy and water usage, as well as information on some of the energy saving work being completed by Facilities Operations.
Campus Energy and Water Use (through December 2020) - The university's response to the COVID-19 pandemic has impacted campus energy and water use in a variety of ways. Buildings have become more energy intensive during occupied hours. This is primarily from increased steam usage associated with increasing the amount of outside air used in HVAC systems. Despite this, overall energy consumption has still been reduced thanks to efficiency improvements, shortened daily schedules, and an extended break between semesters.
Electricity consumption was reduced 3,256 MWh (11.5%). A slight rate increase in March 2020 limited costs savings to 3.9%.
Steam use and expense were reduced 1.5% by 1,051 MMBTUs.
Water consumption was reduced 20% and sewer by 27%. Combined water and sewer costs are down 19%.
Facilities Operations Efficiency Projects
Advanced room scheduling - Garwood Hall, Holmes Convocation Center classrooms, and Chapel Wilson.
Building Automation System - The Controls and HVAC shops are continuously implementing strategies to improve performance. Recent energy saving improvements were made in Wey Hall, Living Learning Center (academic wing), Peacock Hall, and the New Belk Library.
LED lighting upgrades by App State electricians in D.D. Dougherty and Chapell Wilson (Spring 2021).
Updated temperature setpoints in academic and administrative buildings.
Developing a building retuning program to methodically analyze and improve building performance.
Jonathan would like to say "thank you" to the univeristy commuity for your support of these energy efficiency improvements.
To learn more about App State's energy efficiency goals and initiatives, read our Strategic Energy Plan.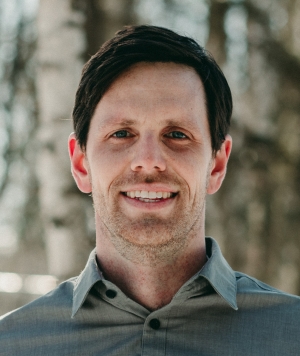 Tags: