Michael Stout (Zone Maintenance) is the 2020 Facilities Management Employee of the Year! In the words of his nominator: "Michael is a dependable and diversely talented employee who is always willing to accept challenges. His craftsmanship brings satisfaction to our customers.
Michael consistently looks for the best materials, prices, and methods to complete tasks by viewing the work as a long-term investment for the university. He is a very friendly and professional employee to both customers and coworkers.
Michael uses his many years of experience to solve problems he encounters in our aging facilities. He can improvise solutions with a limited budget to ensure facilities are available when needed." Congratulations, Michael--and thank you for all you do!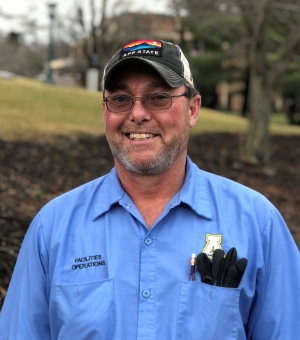 Tags: