Stadium Heights Drive will be closed until May 20ish. Flaggers will help you detour.
It's been a while since your ole buddies in Facilities have "piped up." We're still here. And since you're not here, we're stealing this chance to dig a big ole trench right down the middle of Stadium Heights Drive. It's a construction abduction. We're heisting the road to hoist new pipes. We're digging low on Stadium Heights. We're full of steely determination to install steam lines. Because there is no futility in better utility.
Duration?
May 5 until May 20.
Or, when we close the last seam on our steam pipe dream.
Detour If You're Going To:
Belk
Frank
Newland
Wey's Backside
Trivette's Frontside
Now Stay With Us…How Do I Detour?
Car people: If you're in a car, you can drive up Jack Branch and cut around Bowie/Eggers and thru the new parking deck to get to where you need to go. Correct us if we're wrong, but that sounds like an adventure.
Truck people: You'll need to pull into the Schaefer Center and come in via the new sidewalk / emergency road.
Flaggers will help you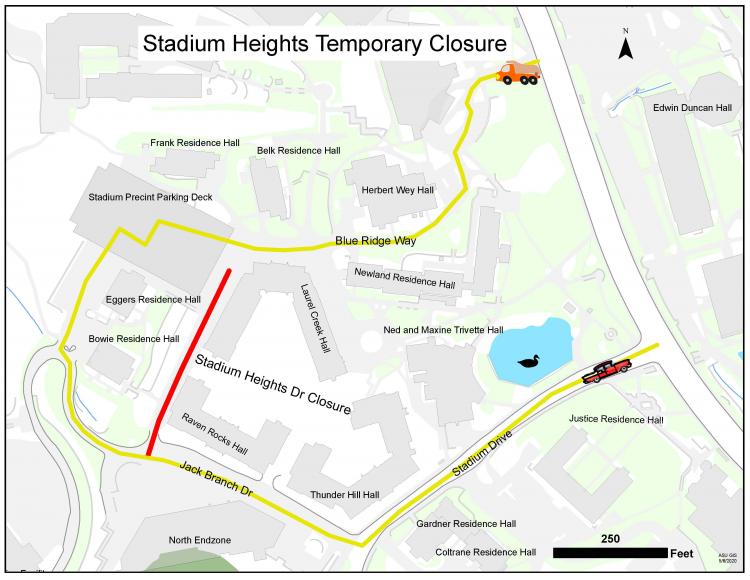 Tags: